TORONTO,
the man who has been blaizing your speakers over the last few months is coming!
SHELL IT DOWN
SHELL!!
YES
Mr. Rah TaTaTa Ta TaTaTa...BRAVE!!!
HE IS COMING TO TORONTO!!!

The Newest Concept Event To Hit Toronto
CRAVE THE BEAT . EMBRACE THE SWEAT
THIS IS WE TIME TO FETE!!!


FRIDAY OCTOBER 14th, 2017
TORONTO'S ESTABLISHED PROMOTER
JUS BLAIZE brings to you
his FIRST CANADIAN Performance
Straight out of St. Vincent Performing His Smash Hit
"BRAVE"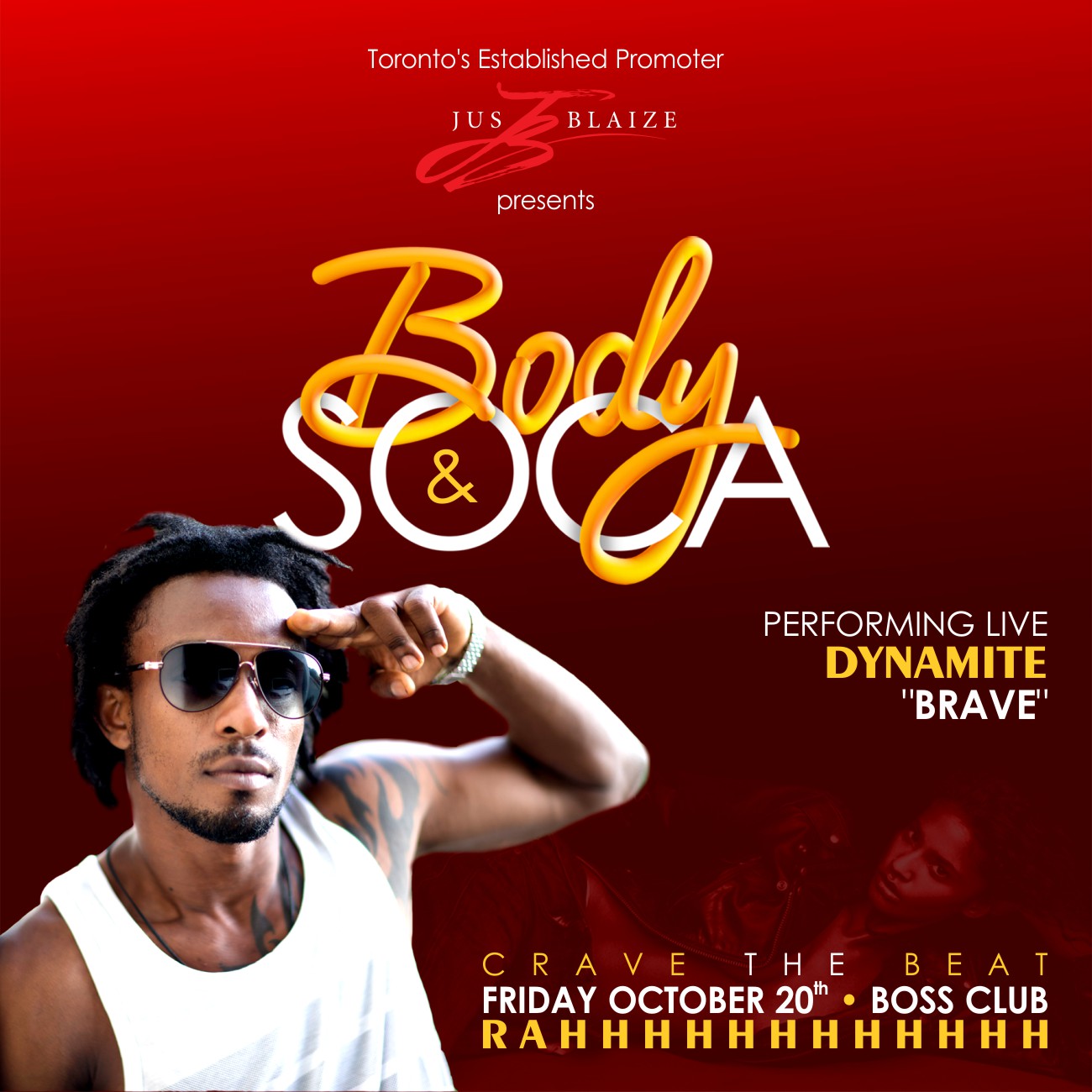 FOR ONE NIGHT ONLY EXPERIENCE DYNAMITE
Performing Live At BOSS Friday October 20th, 2017.
We Are Going To
SHELL IT DOWN...SHELL
Rah TaTa TaTaTa TaTaTa
CRAVE THE BEAT


DR JAY ~|~ JESTER ~|~ DJ SHY
DJ MAJESTY . MR. BIGGZ
Hosted By: EMAN



TORONTO'S ESTABLISHED PROMOTER
Curtis Jus Blaize, CEO Events@JusBlaize.com
( C ): 416.451.6016
(E): Events@JusBlaize.com
IG :: Twitter: 1JusBlaize
FB: Curtis Jus Blaize
Vimeo :: YouTube: Jus Blaize